I'm pretty much an ammature when it comes to all things make up. A year ago, if you would have asked me for a primer recommendation, I would have sent you to the nearest paint store.  However, in researching chemicals in products around the home, as well as our personal hygiene products, I've been empowered to throw my old make-up away, and get to know Young Living's Savvy line.  I'm loving its versatility and lightweight feel.  I also must mention that I had bad acne as a teen and young adult, and still don't have perfect skin.  Unlike when I was a teen, with Savvy makeup I can apply the make-up over my zits, and blemishes knowing that the makeup is helping that blemish heal. 
Savvy contains: 
-Young Living Essential Oils (seed to seal).
-Aspen Bark Extract
-MicaHigh-quality minerals (The amount of mica in Savvy Minerals products is well within the level considered safe for use. We use mica to color our products instead of harsh dyes and chemicals),
-Naturally derived ingredients and Non-nano ingredients.
Well, if you read my blog post about The Dirt on Make-up, you know that "natural" doesn't mean shit.  So, how do I know YL's savvy is "natural"?  For starters, their ingredients are listed with the things I just named above. AND, as far as their essential oils go, we know they are seed to seal. So, I feel like that's self explanatory. If you need more information on it, shoot me an email and I can take you through YLs standards and ethics on their product quality being what it says it is. Nothing more, nothing less.  
As I take you through my make-up routine with their products, I will highlight the versatility that makes Savvy a must-have in your bathroom drawer (at least that's where I keep my make-up).  Full disclosure, I might be doing this make-up thing all wrong, so if you have any tips or suggestions, drop me a line! 
Before I apply my make-up, I cleanse my face, apply toner, and then lotion. It's just something I do.  Most likely out of fear of getting a zit, like I would in my teen years.  After that, I apply YL's Primer.  There are two different primers available.  One takes the shine away, and the other adds some smoothness to fine lines and moisturizes your face without the typical chemically controlled petroleum based ingredients. 
After that, I apply a dot of Seedling's diaper cream to the backside of my hand. Then, I add a little of the Savvy powder foundation to the diaper cream and mix it up with the backside of a brush, to make a creamy concealer to apply over my blemishes and under my eyes. 
When that is done, I add Savvy Powder foundation. This foundation is so lightweight it's incredible.  I don't even feel like it's on when I wear it.  Its barer than Bare Minerals, which was a make-up line I loved prior to YL being my one-stop-shop.  You can even make this powder a liquid foundation for more coverage by pouring some of the powder into something like a contact case, and mixing it with your favorite chemical free face lotion (like I did the diaper cream).  What more do I use this foundation powder for? Grease control...wait for it... in my hair.  We all know I don't shower as much as I should, but lets face it, I'm a mom of two under three.  What I am trying to say is: Savvy powder foundation is "hashtag", amazeballs, and you can say, "hashtag" bye-Felicia to your dry shampoo. It was nice knowing you, Fel!
I do blush next because that seemed like the next best step! I have two different blushes and I love them BOTH.  In the past, I couldn't apply blush for the life of me.  It didn't matter how many times I tapped the blush off the brush prior to application, it'd always be more "bold" in one area on my cheek than the rest of it.  It was like Halloween on my face.  The two blushes I have are Captivate and Smashing, and they make me feel red carpet ready.  You can't apply either of these wrong because the minerals compliment my complexion so well.  Both colors provide a perfect "flush", whether I'm tan or pastey.   
I also have one of the multitaskers for a natural eyeshadow, as well as to fill in and shape my eyebrows when need be.  Recently, I "purchased" with my Essential Rewards the eye shadow pallet, that's infused with coconut oil and lavender. SAY WHAT?-So rad. I don't even want to know what I was putting on my eyelids prior, considering how thin the skin is up on our lids. SCARY. 
My last and final steps are Veil and Mascara.  I have both Veils: Diamond Dust and Matte.  I like them both, but especially Diamond Dust on summer evenings when I want to appear to have a glowy shine, versus a sweaty one.
The mascara I am just in love with.  This might be weird, but I think my eyelashes are actually longer and stronger after a week's use.  Most likely because it's lavender infused.  I'm not sure that everyone can expect that result with the product, but it happened for me, and it was a nice surprise that I wasn't expecting. 
Overall, ditching and switching my old make-up for new make up hasn't been disappointing.  The one downfall of the make-up line is the mascara isn't waterproof.  Truth be told, that's pretty hard to formulate without chemicals.  So, I suppose if the alternative is cancer, I'll suffice. 
There's a great Savvy Starter Kit for $150 U.S.A.  A pretty savvy deal if you're looking to ditch and switch your make-up.  You sign up the same way you would the oily starter kit.  Head to my Wellness Page for more info, or contact someone in your village, or the person that shared this blog post with you, to help you with Young Living. 
There are so many chemicals in products everywhere, outside of our home.  I like to do myself and my family one good, and do my part in controlling what I can in terms of chemicals inside our home.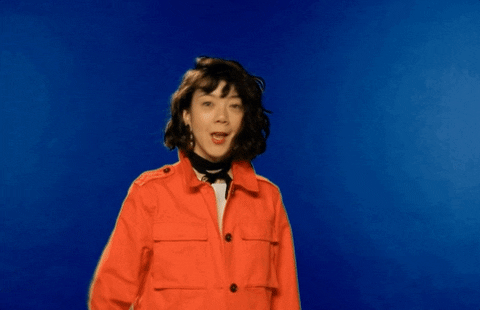 Please reload