If you follow me and my Rugrats on Instagram you are aware of my latest first world problem: throwing away my chemically infused make-up.  Since I've gone chemical free, I don't even use it anymore.  In fact, it's just sitting in my bathroom window, waiting for me to throw it away.  However, there's something about throwing away an item that I paid $30-$40 for. Whether it gives me cancer, causes fertility problems or not-  to me, it's like throwing $20s down the toilet.  In divulging deeper into my crazy thinking, I did what I do best when it comes to the chemicals the FDA allows in our products- I researched.  I like to have answers for myself and for others about why throwing away the CRAP is more important than holding on to it.  My hope is, that by sharing this information with you, you will feel empowered to make better decisions in your health. That can start with looking at what you're putting on your skin.
Research shows that one in eight of the approximately 80,000 ingredients used in personal care and cosmetic products are industrial chemicals! Maddening.  In general, the FDA does *not* require pre-market approval of cosmetics or skincare products. In addition, the term "natural" is not regulated.  What's that mean?  That means natural products are being marketed to us as safe when they're not.  >insert sarcasm< COOL, FDA, why are you even a thing? >Further rant<
Here are some of the most common chemicals in our make-up. 
1. Formaldehyde-Releasing Preservatives.  I just posted an article on my Facebook page about the leukemia causing agent still being allowed in just about everything in the USA, and the EPA is knowingly hiding it. Go ahead, give it a read.  If it doesn't make you angry, you're a weirdo.
Common ingredient names for this agent:  sodium hydroxymethylglycinate, methenamine, Diazolidinyl Urea, DMDM hydantoin and quaternium-15.
The reason for putting this slow releasing chemical into our products is to preserve its shelf-life, which means cheaper more cost effective ways of production for major cosmetic (and other industrial) companies. 
2. Siloxanes, Polysiloxanes or methicone are compounds which have a silicone base.  They're common in our make-up and hair products.  These ballbusters cause fertility problems and disrupt one's endocrine system. 
3. Hydroquinone or tocopheryl acetate. This is banned in European Union countries because of its toxicity. It may trigger the development of cancer or irritation of the respiratory tract, as well as the toxicity of organ systems.
It's found in makeup that is used for lightening.  Think, concealer and blemish control products. 
4. Parabens. Up to 90% of products in our industry contain some type of paraben.  These ingredients have been linked to hormonal disruptions, breast cancer, increased skin aging, and DNA damage.  Go check out your shampoo, conditioner, lotion (bye Cetaphil, which I've sadly used since I was a teen), face wash, AND YOUR BABY'S "natural" products! 
5. PEG compounds.  These are found in creamy products that promise carry moisture or thicken.  Think liquid foundations.  The level of toxicity in PEGs are dependent upon how the product is processed, but there's research that suggests that these chemicals may be carcinogenic (cancer causing). 
These are just FIVE of the harmful chemicals found in our products.  I encourage you to research more if you don't recognize the name, or have a long list of things on the "list" on your make-up.  
I also want to encourage you to make your own informed decision and opinion on the safety of Talc and Asbestos, with this short read: CLICK HERE
Here are other names of chemicals in our beauty, cosmetic and hygiene products to look out for:
Butylated Hydroxyanisole (BHA)

Butylated Hydroxytoluene (BHT)

Diethanolamine (DEA)

Mineral Oil / Petroleum (THIS ONE IS A KNOWN CARCINOGEN). 

Oxybenzone (chemical sunscreens)

Phthalates

Propylene Glycol

Retinol / Retinoic Acid

Sodium Laureth Sulfate (SLS) (check your and your kid's tooth paste. Truckers use this ingredient to degrease their engines). 

Triethanolamine (TEA)

Urea
See, after researching, it makes it a hell of a lot easier for me to throw that make-up sitting on my windowsill into the garbage.  Furthermore, I got my monthly wellness box full of oil-infused beauty items I can replace that make-up with.  After near a year of being a YL customer, and quickly banking up the money back I've earned through their Essential Rewards program, I can almost darn near say we are a chemical free home. You can Read more on the YL's Savvy Make-Up,  in this blog post, or through YL's website here. 
Now, go throw away all the crap products in your make-up drawer. If you don't invest in your health now, you'll pay for it later. Whether that be the expense of cancer treatment, time left in this world, infertility, etc... is hard to say, but that's the reality of this stuff, folks. 
Be Well, friends.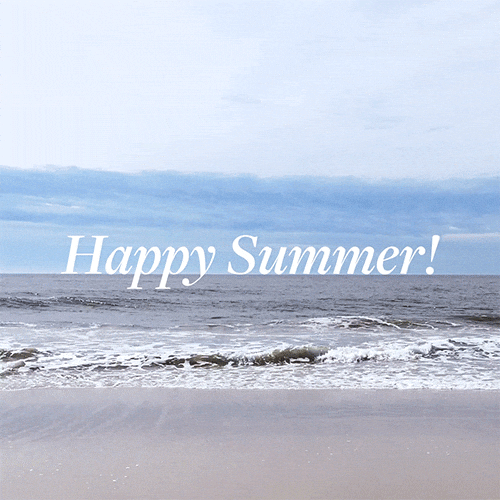 Young Living's Savvy Starter Kit:
Resources:
https://www.fda.gov/cosmetics/productsingredients/ingredients/ucm293184.htm 
https://www.positivehealthwellness.com/beauty-aging/the-ultimate-list-of-make-up-chemicals-you-should-avoid/
https://nayelle.com/cosmetic-chemicals-ingredients-to-avoid-in-skincare-products/
http://shespark.com/makeup-ingredients-to-avoid/
Go ahead and go to their sources, to get to the real source, hehe. 
Please reload